THE ALEXANDER METHOD FOR THE TOTAL ACTOR
There is No Certainty in Life, Only Opportunity.
The Actor is an Artistic Eco-System that must have Balance if it is to be Sustainable.

The field of acting has transformed and so must its actors. It is imperative for the modern actor to know how to transcend the self and truly 'become' in front of the camera and on stage. The actor of this new age must be versed in the art of true transformation.  Never before has it been so important for an actor to study and maintain training that addresses the spiritual aspects of dropping intensely into a world created, as well as responding practically to the demands of today's standards.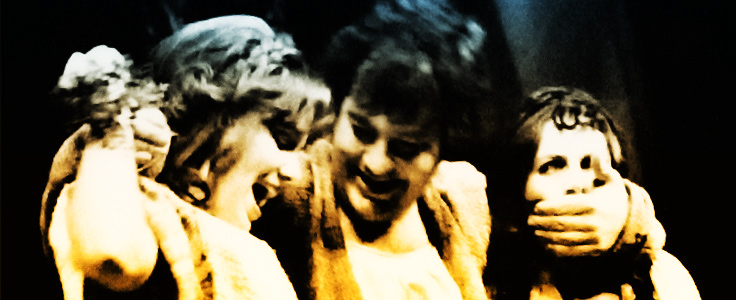 THE ALEXANDER METHOD is is an ongoing class for SERIOUS ACTORS ready to practice The Art of Transformation.  Each week, in a Safe Working Environment, we will Practice the Art of Transforming Ourselves and Our World.
Using the 6 FUNDAMENTAL COMPONENTS OF HUMAN BEHAVIOR + THE 10 ESSENTIAL TOOLS, our HYBRID METHODOLOGY, will not only help you 'Drop In' and Deliver, but Maintain a Healthy Balance in Your Artistry and Your Life.   Using the principles of the practice, you will stop acting and BECOME!  Each week we will break down elements of character and scene work using the 10 Essential Tools including 6 SECRET INGREDIENTS guaranteed to take your audition, cold reads and acting to the next level!  
PRIVATE COACHING AND CLASSES
Using our Hybrid Methodology, (the 6 Fundamental Components of Human Behavior and the 10 Essential Tools) we'll break down your character and scene work.  The Alexander Method, including the 6 Secret Ingredients will change your coldreads, auditions and acting immediately.  Get ready to change your artistry and your life.
Currently accepting new students. Inquiries about classes and coldreads: adrienne.anne.alexander@gmail.com
'ART IS A NECESSARY REFLECTION OF THE WORLD.  ALLOWING OUR CULTURE TO EXPAND AND GROW AS IT SEES ITSELF BACK.  THE ARTIST, THE ACTOR IS THE REFLECTION OF THAT, BECOMING THE PERFECT MIRROR TO ENABLE CHANGE.'
Ignite your Artistic Fire.
TRANSFORM YOUR ACTING AND YOUR LIFE.
For More Information contact us via
Email: adrienne.anne.alexander@gmail.com
Facebook:  The More Love Club
Phone: 818-989-2220