MLC Singing Performance Class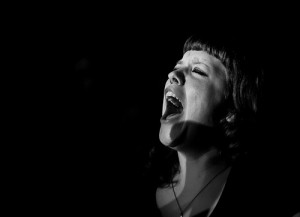 Get ready for the musical ride of a life time.
Each week, everyone performs with a live pianist.
Audition material, songs you are writing, show pieces you are working on, broadway, cabaret, pop, country, guitar, sitar, whatever you want,
bring it and sing it in a safe working environment.
Get world class feedback and the skills to make your performance goals a reality.

This is an ongoing weekly class.  
Financial considerations may be possible upon request.
I'm taking names for this ongoing class.  Please RSVP to be placed on the list.
adrienne.anne.alexander@gmail.com
Please pass this along to all your musical friends.
(Adrienne Alexander has trained as an actress/singer for over 45 years, with coaches in NYC and Los Angeles, such as Tony Barr, Eric Stephan Kline, Jeff Corey, Candace Silvers, Joseph Chaikin, Carole D'Andrea, Georgia Stitt, Carol Weiss, Calvin Remsberg, William Woodman and Jerry Zaks. Fully aware of the emotional and artistic demands, she has developed a Hybrid Methodology of Acting Training. Implementing the best of Spiritual, Psychological and Artistic Principles, the tools she teaches and employs, transform artistry and lives.)
* Ms. Alexander was born into a theatrical family.  Her father Rod Alexander was a renowned Actor, Shakespearean Director and Acting Coach. Her mother, Marilyn Maxey was an Opera Singer and Vocal Coach.  Ms. Alexander began acting and singing onstage in her very early childhood.  She has worked professionally on stage, broadway and on television Soap Operas.  She graduated Cum Laude as a Drama Major from Dartmouth College.