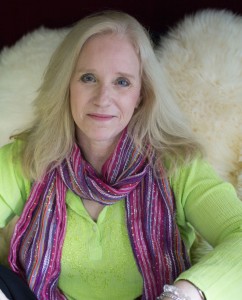 When it comes to Acting Classes, there are hundreds of thousands of coaches. There are just as many methodologies for teaching technique. Some coaches can be creatively intense and push the actor toward breakthrough experiences. Other teachers nurture their students, while imparting technique. These coaches back their expertise and passion, coaching from a parental, albeit sometimes strict, yet loving approach. Over my 40-year span as an actor/singer, the teachers that imbued me with a sense of worthiness, regardless of the technique, or personal approach, are the ones that altered my path most.
What kind of training have you encountered?  What for you was the most compelling?  Do you have a favorite teacher or technique that you feel changed your outlook or your performance? How do you create for yourself a sense of worthiness in class, in life and on the set or on stage? I would love to hear about your life as an artist. Whatever you are grappling with or celebrating creatively, I invite you to share it.  Nothing is too big or too small.  Please tell me about your concerns and triumphs.
*Although topics discussed may be investigated further on my blogsite, I will never use anyone's name without express permission.  Your anonymity will always be protected.   Whatever is said here, stays here.
(Adrienne Alexander has trained as an actress/singer for over 45 years, with coaches in NYC and Los Angeles, such as Tony Barr, Eric Stephan Kline, Jeff Corey, Candace Silvers, Joseph Chaikin, Carole D'Andrea, Georgia Stitt, Carol Weiss, Calvin Remsberg, William Woodman and Jerry Zaks.  She has a Masters in Psychology as well as 6 years experience as a Transformational Therapist. She studied metaphysics with Thom Knoles, Anand Mehrotra, Dallas Snyder and Patricia Bankins. A specialist in Human Behavior she has trained extensively.  An actress herself, fully aware of the emotional and artistic demands, she has developed a Hybrid Methodology of Acting Training. Implementing the best of Spiritual, Psychological and Artistic Principles, the tools she teaches and employs, transform artistry and lives.)
* Ms. Alexander was born into a theatrical family. Her father Rod Alexander was a renowned Actor, Shakespearean Director and Acting Coach. Her mother, Marilyn Maxey was an Opera Singer and Vocal Coach. Ms. Alexander began acting and singing onstage in her very early childhood. She graduated Cum Laude as a Drama Major from Dartmouth College.